Float Smart to Host Interactive Workshop on Pontoon Boat Safety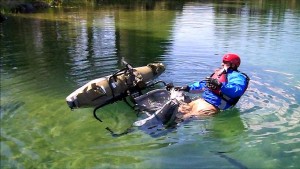 Float Smart is teaming up with the Flathead County Search and Rescue to present a workshop on pontoon boat safety in Kalispell next Saturday, March 21, at 11:00 am. This interactive workshop is intended to meet the needs of all pontoon boat users, from beginners who don't know where to start to seasoned boaters seeking a refresher course.
From the Float Smart Facebook Event Listing:
"The workshop seminar will use video, classroom discussion and on the water demonstrations to cover the basics of inflatable pontoon use, cold water survival, personal protective gear, and what to do when something goes wrong or equipment breaks."
You can learn more about Float Smart and this event by visiting http://floatsmart.info
 Event Details:
Date:
Venue:
Lone Pine State Park
300 Lone Pine Rd.
Kalispell, MT 59901
406-755-2706
Contact: Brian Schwartz