Booking a River Shuttle? Check out ShuttleSnap.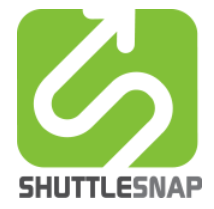 Given enough time, anyone who tries to book a shuttle for a trip down the river will inevitably have a horror story about it. Anyone familiar with this process knows all too well the problems that can arise from what should always be an easy, straight-forward process. Imagine: you've got the boat in the water and you're headed downstream. You remember to call the shuttle service to tell them your take-out site and where you left your keys. Then the phone on the other end rings and rings with no answer. You try calling another service… no answer. What's a guy to do?
It's certainly been a long time coming, but Montana guide and outfitter Brett Seng saw the need for reducing some of the headaches that come with booking shuttles. Over the course of about a year Brett put his mind to it, and with the help of the Bozeman-based Brickhouse Creative, created ShuttleSnap (http://shuttlesnap.com). When I found out about this new service, I contacted him by email and tried to learn as much as I could.
"ShuttleSnap is a FREE custom-built, fully responsive web app," wrote Brett, "meaning it's essentially a lean, highly-optimized website built for compatibility uses of desktops, laptops, tablets, iPhone, Android, etc.  The user simply uses their browser to search "shuttlesnap.com" on the preferred device and can begin the booking process immediately, with the option of "creating my account" which saves the vehicle information as well as key location and other custom preferences."
"ShuttleSnap can be saved to their device by simply creating the "add to home screen" functionality which will allow our platform to save just like an app to the devices home screen for quick and easy access.  A ShuttleSnap user can also use the platform without having to "sign up", however that deviates from the purpose of having their vehicle information and preferences saved for quick access in the future."
Their press release explains how it all works in further detail. "Using the ShuttleSnap 'web app' river recreationists are able to choose their river, choose their preferred stretch of river, choose a shuttle provider based on user ratings, and pay securely via credit card. Text and/or email notifications let them know their shuttle is accepted and then completed. They can then store their user profile to make future shuttle bookings on any river serviced by ShuttleSnap providers that much easier."
Shuttle services can also access their booking information, confirm schedules and notify a customer when their shuttle is complete, and adjust their rates for any given river stretch, all within the app.
When I asked Brett if he had plans to take ShuttleSnap outside of Montana, he wrote, "First and foremost we aim to deliver quality and in that mindset we will develop a loyalty to our brand.  The business model is to move outside of Montana with that quality and loyalty we then have created with our user base and shuttle providers.  We have goals to be in several states as soon as we have Montana in a position that we feel that fits our standard of quality, then we take that viability and apply it to other regions, activities and passions around the nation.  "Flaming out" is not in our interest and is always at the forefront of our minds, so with that said, quality over speed, depth over distance and we have a steady pace right now to deliver that to our two-part customer base."
Link: http://shuttlesnap.com